COVID-19 Safety Precautions - Curbside Pickups Only
For the safety of our staff and customers we will be reducing store hours from 10:00am-2:00pm and offering a contact free pickup service.
Drive ups are welcome. We will take your order and bring it out to you. While outside we may not always get to the phone, try again or come by for your order.
Please keep yourselves safe as we all try to limit our exposure to others.
Let's all do our part during these times of required distancing, Sandor and Theresa.

---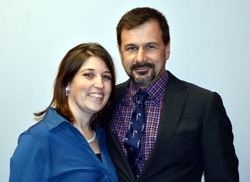 Grandview Flour and Feed was established in 1921 by Philip Loube.
Grandview Flour and Feed is located on a property which was originally a Flour Mill that supplied flour to many bakeries all over Brantford. The store was family run by three generations of the Loube family. Even though the products have changed over the years Grandview Flour and Feed remained the same friendly store supplying feed, lawn and garden products.
The Loube family has retired and the tradition of providing the same friendly customer service will be carried on by Sandor and Theresa French.


---
HOURS:
Monday: 10:00* - 2:00pm
Tuesday: 10:00* - 2:00pm
Wednesday: 10:00* - 2:00pm
Thursday: 10:00* - 2:00pm
Friday: 10:00* - 2:00pm
Saturday: 8:30am - 1:00pm
Sunday: Closed
*open times are in "Sandor-time" and may vary



Contact Us:
71 Wadsworth St.
Brantford, ON
N3T 3W1
Canada
+1-519-752-5349